Irresistibly sweet and mouthwateringly CHIN CHIN is a delicious way to welcome new people into your community! It signifies celebration, unity, and discovery. Individually handmade in small batches using a traditional West African recipe, these delectable fried goodies are best enjoyed during gatherings spent in the company of family and friends.
Sweet Cinnamon: Enjoy on the go or pair with coffee, or tea to treat your taste buds with an indulging gourmet experience.
Chin chin is an excellent West African snack made with flour, sugar, and butter. Its light crispy texture pairs well with coffee or tea, but it can also be enjoyed on its own. Furthermore, chin chin is a very customizable snack, allowing for different flavor combinations to be created with the addition of spices and other ingredients.
Enjoy The Warm Taste Of Cinnamon!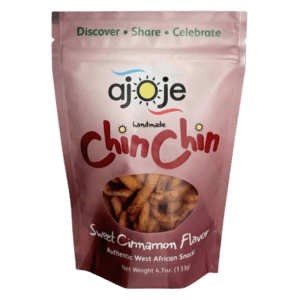 Our sweet cinnamon spice chin-chin is the perfect snack for chilly days. This recipe features a combination of cinnamon, sugar, and butter that is fried in a deep pan to create it's unique texture.
Health Benefits Of Eating Chin Chin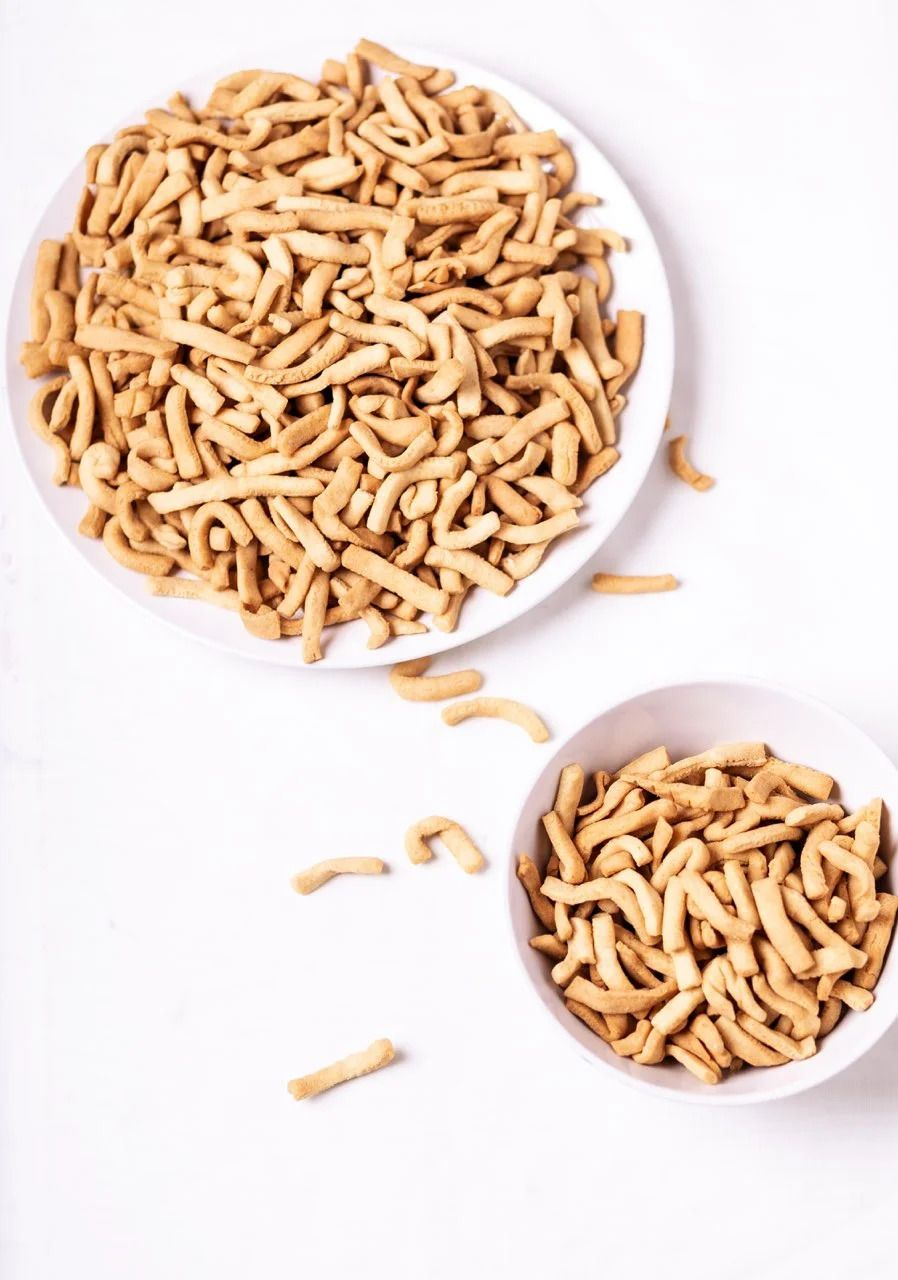 Chin chin is a great source of energy for those who are on-the-go or need a quick snack to get them through the day. The combination of butter and sugar in this snack provides a boost of energy and can help keep you going when you're feeling low.
Chin chin is also a good source of vitamin B, which can help to regulate metabolism and energy levels. This is especially beneficial for those who are active and need an extra boost of energy throughout the day.
Finally, carbohydrates like those found in chin chin can help to fuel your brain and improve cognitive function. Eating a small portion of this snack throughout the day can help you stay alert and focused.
How Is Chin Chin Usually Made?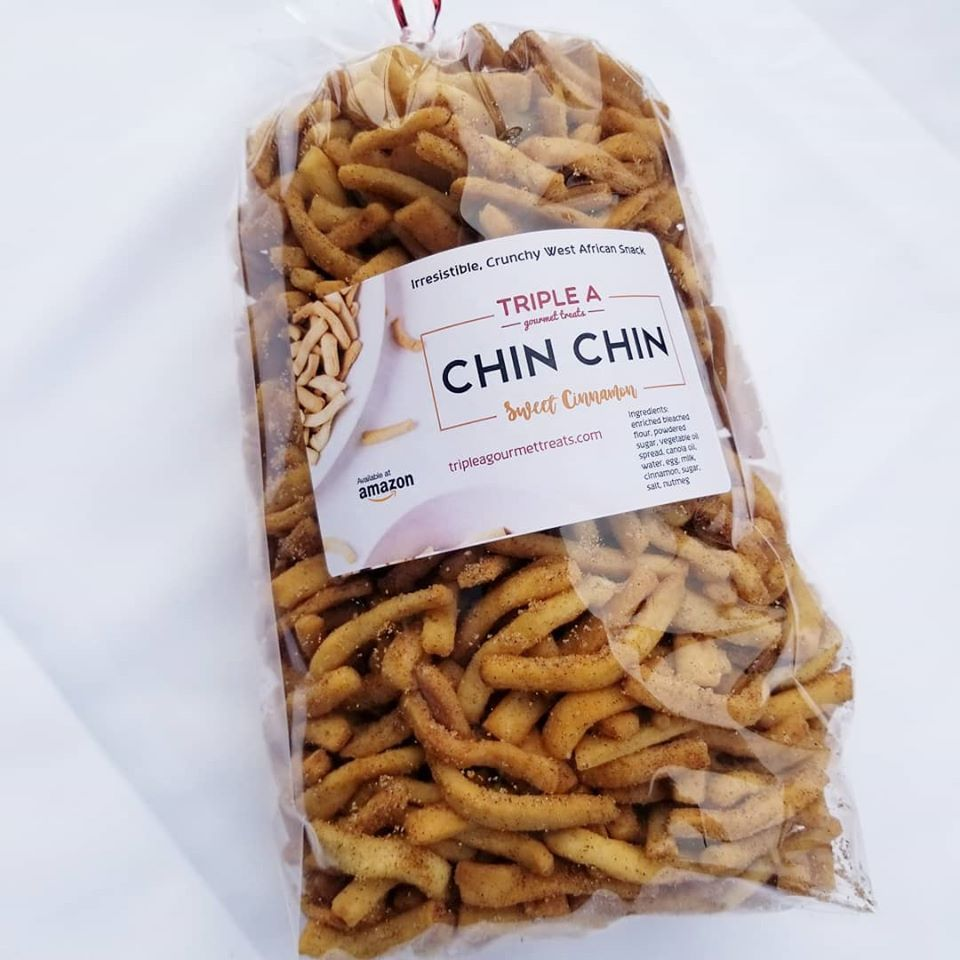 Chin chin is a delicious pastry made with wheat flour, eggs, sugar, salt, baking powder(usually optional), milk butter, and spices like nutmeg. The dough is then rolled out into thin strips, cut into small pieces, placed in a frying pan with hot oil (preferably olive or vegetable oil), and fried until golden brown. You can serve the dish plain or with your favorite toppings. Also, many different variations of the traditional recipe have been created to include various flavors and spices.
Significance Of Chin Chin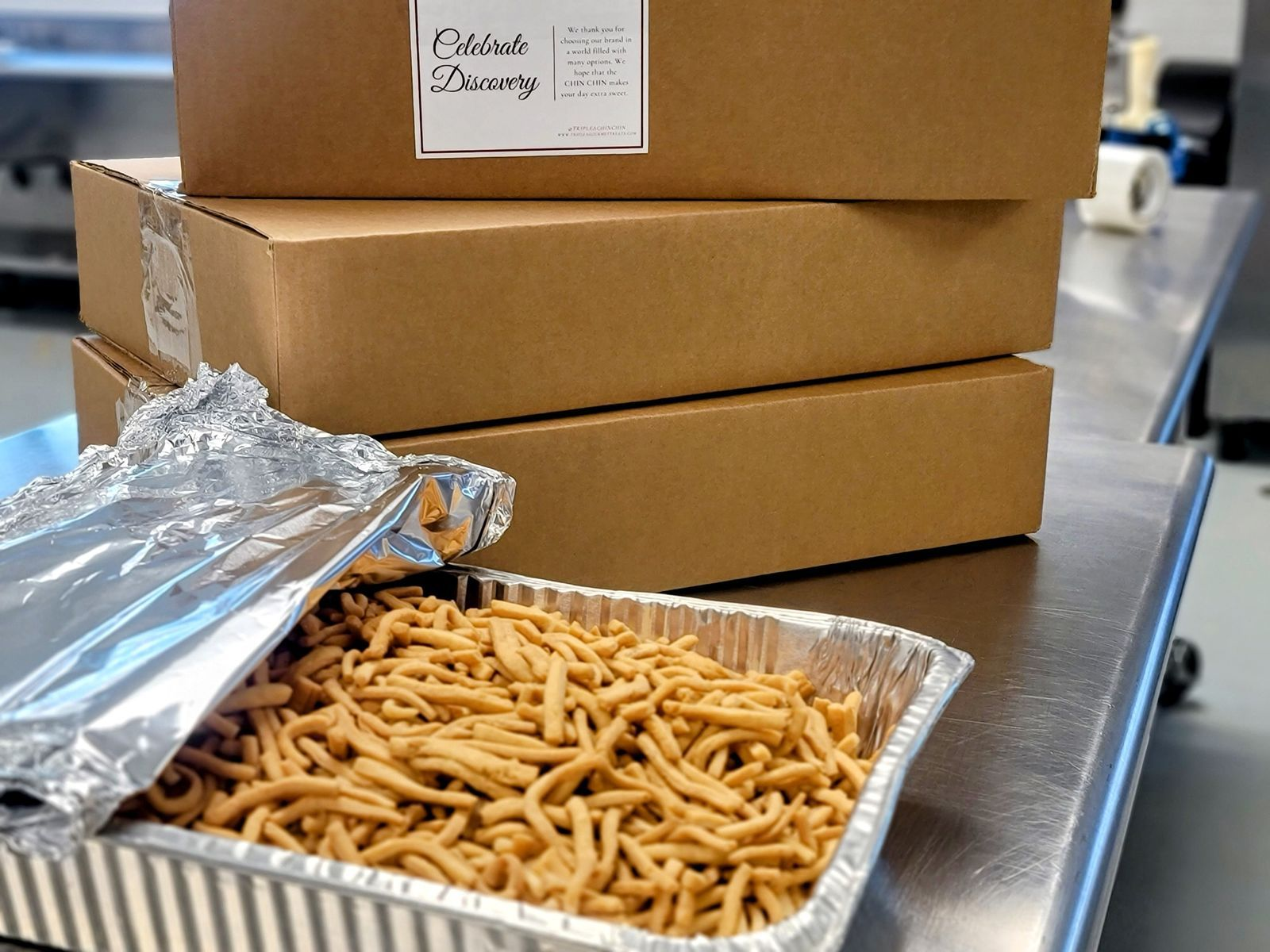 Chin Chin is not only a delicious way to welcome new people into your community and celebrate unity, but it's also a key part of Christmas celebrations in Nigerian households. This tasty snack has different recipes: some so soft they fall apart, others so hard you're afraid to bite down for fear of breaking your teeth. Oftentimes, it's pleasantly surprising when your teeth sink into the Chin Chin and find it softer than anticipated.
Abiola, a Nigerian native, created AJOJE as a way to share her culture and delicious food with others. In Nigeria, snacks like this are part of the culture and are seen as symbols of love, hospitality, and appreciation. Abiola believes that sharing is powerful; now, she wants to share her favorite childhood snacks with you. Celebrate your discovery and spread the love by sharing AJOJE with others!
Ways To Eat Chin Chin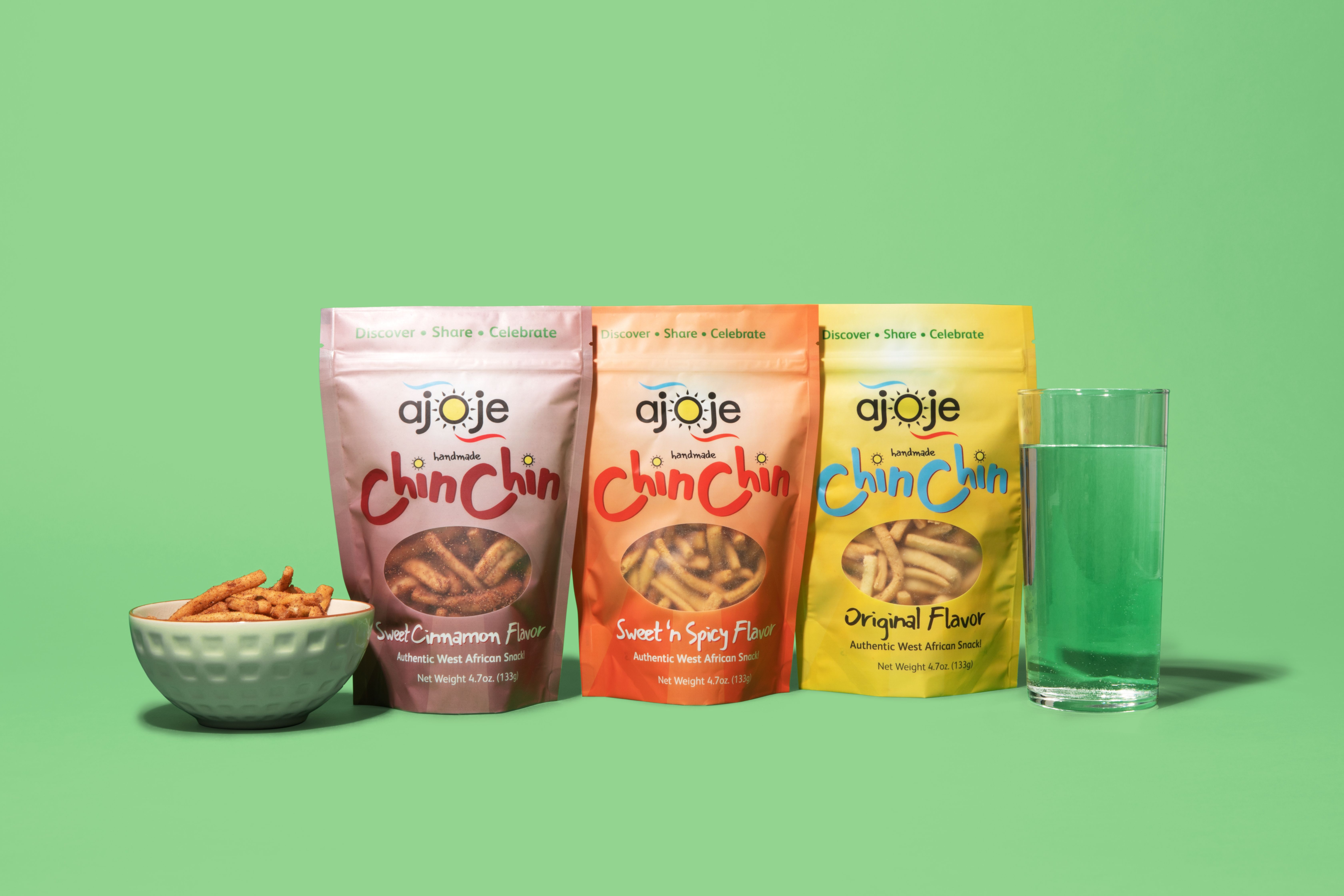 Eat It Straight Up
You can eat chin chin as-is, straight out of the bag. It's a great snack to keep in your bag or desk drawer for when you need a quick energy boost.
Add It To Yogurt
Adding some crunchy bits of chin chin to your favorite yogurt adds texture and flavor to an otherwise plain bowl. Sprinkle it on top, and enjoy!
Use It As A Topping For Ice Cream
Chin chin is the perfect topping for a scoop of ice cream. It adds crunch, sweetness, and flavor to make your dessert even more delicious.
Pair With A Cold Drink
Chin chin is a great accompaniment to a cold glass of milk or juice. The sweetness of the snack pairs nicely with the coolness and acidity of the drink.
Dip It In Honey Or Syrup
If you want to add some extra sweetness to your chin chin, try dipping it in honey or syrup. This will make the snack even sweeter than it already is.
Eat It With Tea Or Coffee
Chin chin pairs perfectly with a hot cup of tea or coffee for a delicious snack. The combination of sweet and crunchy is perfect for any time of day!
Get Your Chin Chin Today!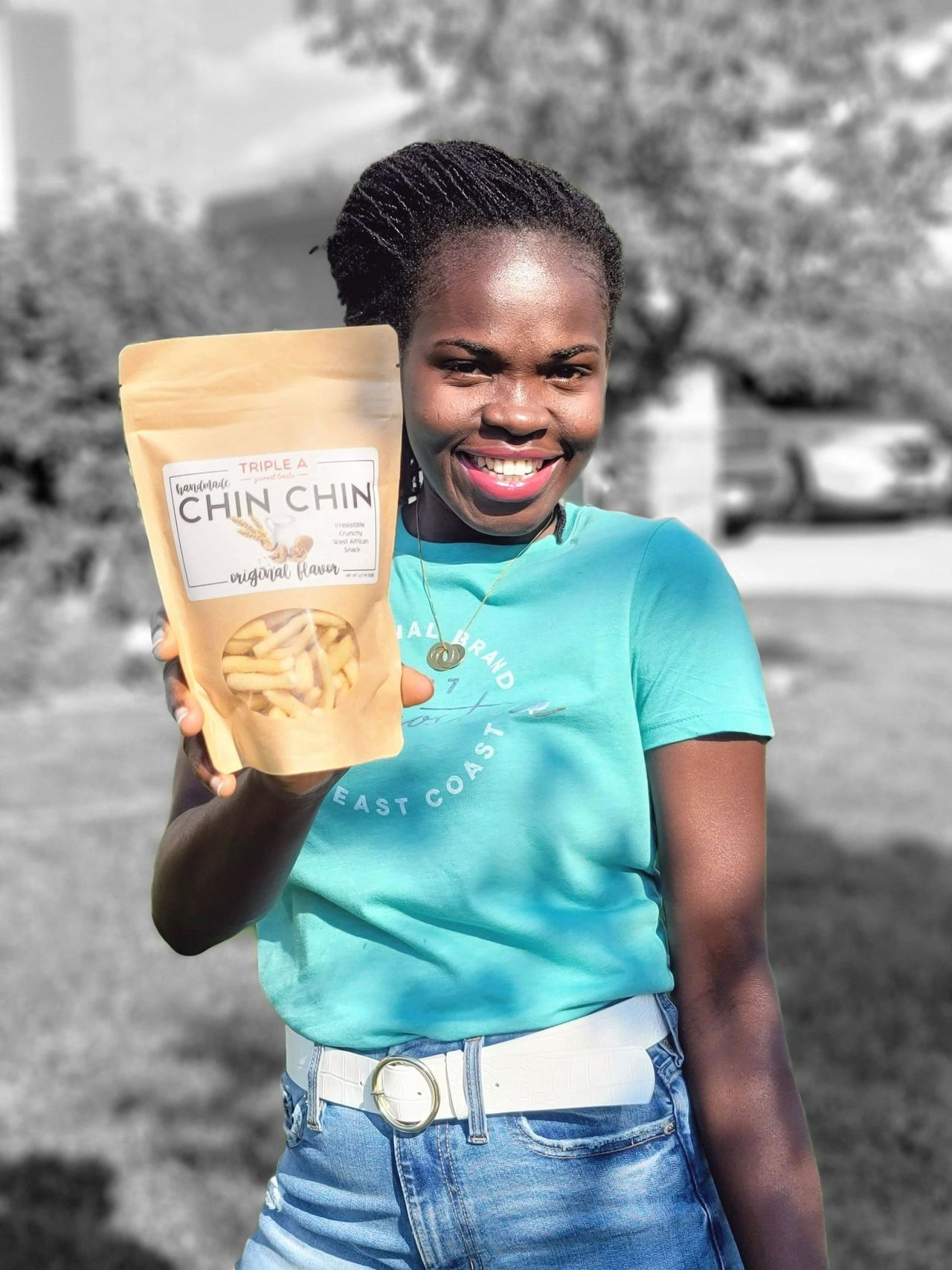 If you're searching for a new and delicious snack, Chin chin is the way to go. This West African treat will undoubtedly satisfy your cravings and leave you wanting more. It's perfect for snacking, celebrating, or simply indulging in something sweet. Get your chin chin today!
Only logged in customers who have purchased this product may leave a review.