Sweet and temptingly tangy, the sweetened peppery flavor of chili flakes gives this snack a spicy kick for a finger-licking South of the Border experience.
Contains one 14-ounce pack of Sweet 'n' Spicy Chin Chin snack
Irresistible West African crunchy snacks
Handmade in small batches using a West African traditional recipe
Freshness you'll enjoy down to the very last bite
Perfect pair with your favorite wine or on salad as croutons
No artificial flavor or preservative
Chin chin is a delicious West African snack made with flour, sugar, and butter. Its light and crispy texture makes it the perfect pairing for coffee or tea, but it can also be enjoyed on its own as a tasty treat. So why not give chin chin a try? You won't regret it!
Health Benefits Of Eating Chin Chin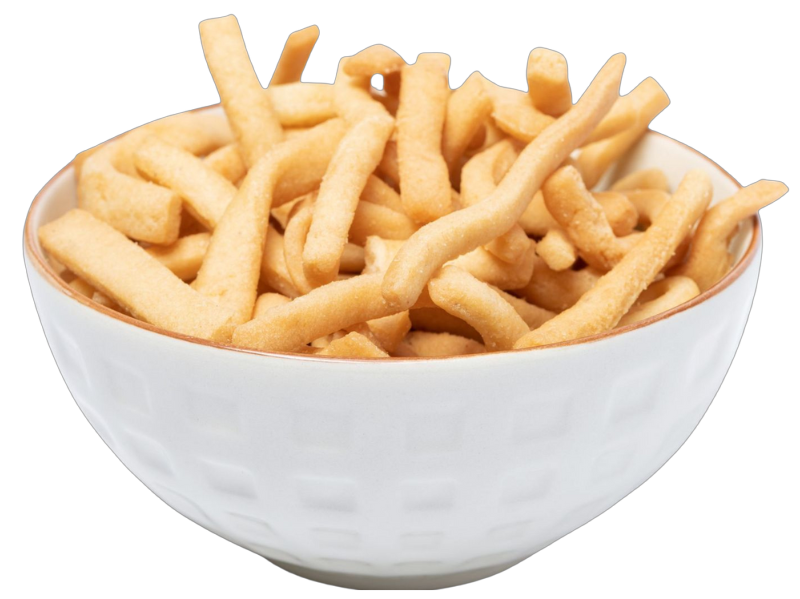 Chin Chin is full of carbohydrates, which are converted into energy that the body can use. This makes it an excellent snack when you need a quick pick-me-up.
Not only can the carbohydrates found in Chin Chin help to fuel your brain, making you more focused and productive, but consuming a moderate amount of carbs has also been linked with better memory recall.
Chin chin is also delicious, but it's packed with nutrients like vitamins A, B-6, and D, as well as iron and magnesium. All of these are essential for good health and can help keep your body functioning at its best.
How Is Chin Chin Usually Made?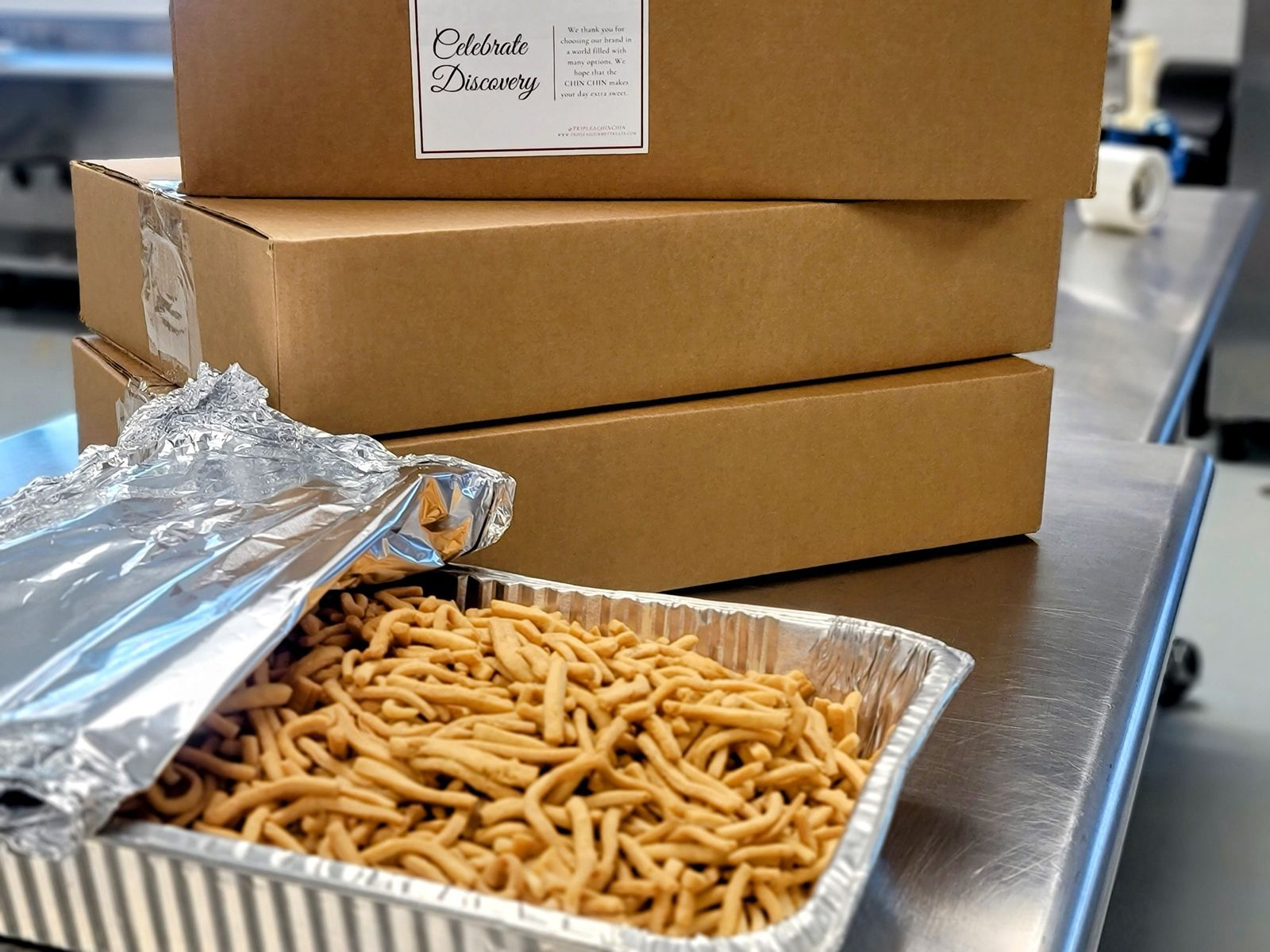 Chin chin is a pastry made of wheat flour, sugar, eggs, salt, baking powder(usually optional), milk butter, and spices. The dough is then rolled out into thin strips, cut into small pieces, and put in a frying pan with hot oil (preferably olive or vegetable oil) until it is golden brown.
You can serve the dish plain or with your favorite toppings. Also, many different variations of the traditional recipe have been created to include various flavors and spices such as nutmeg and chilly pepper.
Significance Of Chin Chin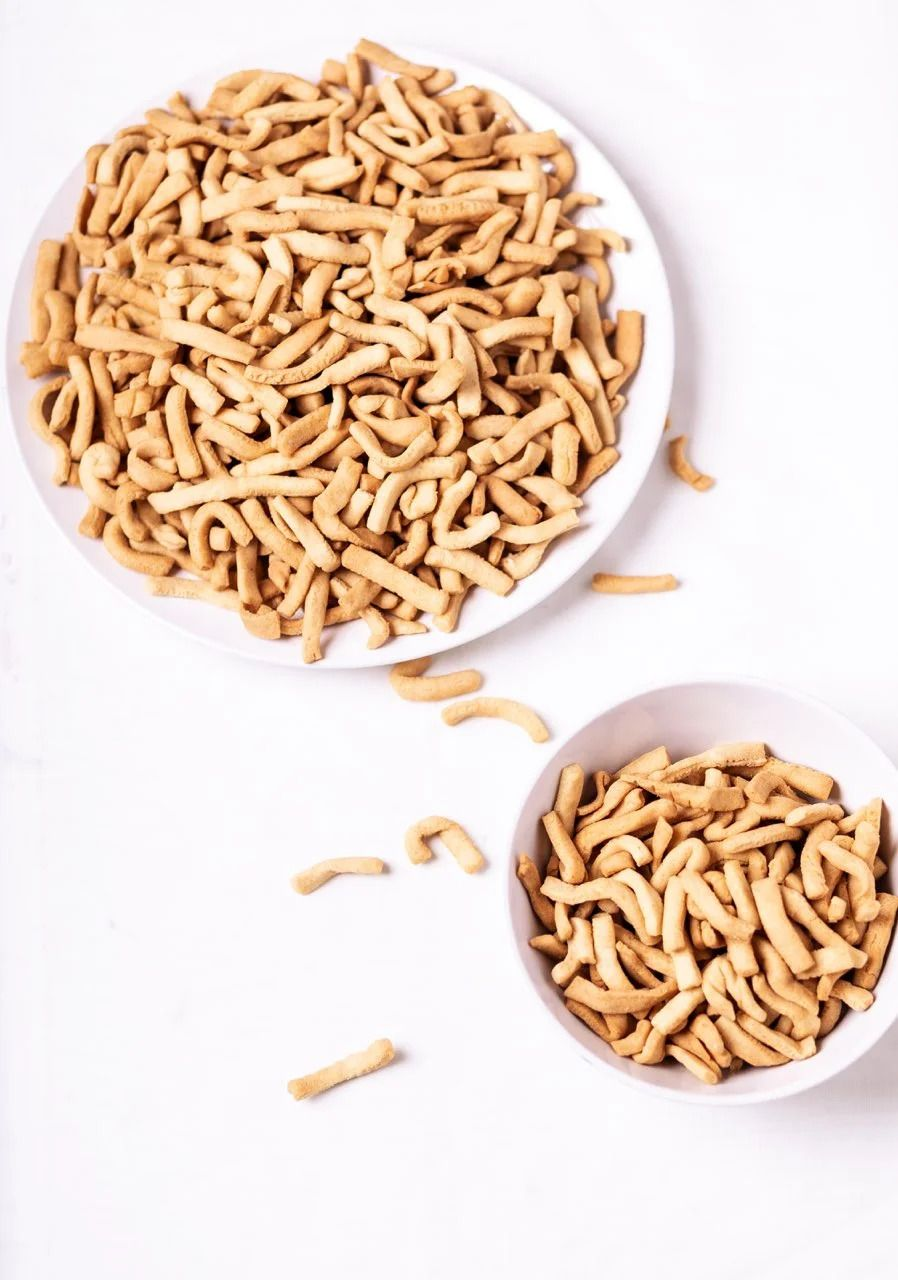 Chin Chin is a delicious way to welcome new people into your community and celebrate unity. This tasty snack is also a Christmas season staple in most Nigerian homes. Chin chin has various recipes, with some so soft they fall apart and others so hard you're afraid to bite down for fear of breaking your teeth. It's often a nice surprise when your teeth sink into them, and it's softer than expected.
AJOJE was created by Abiola, a Nigerian native, as a way to share her culture and delicious food with others. In Nigeria, this snack is part of the culture and is seen as a symbol of love, hospitality, and appreciation. Abiola believes that sharing is powerful; now, she wants to share her favorite childhood snacks with you. Celebrate your discovery and spread the love by sharing AJOJE with others.
Ajoje Original Sweet N' Spicy Flavor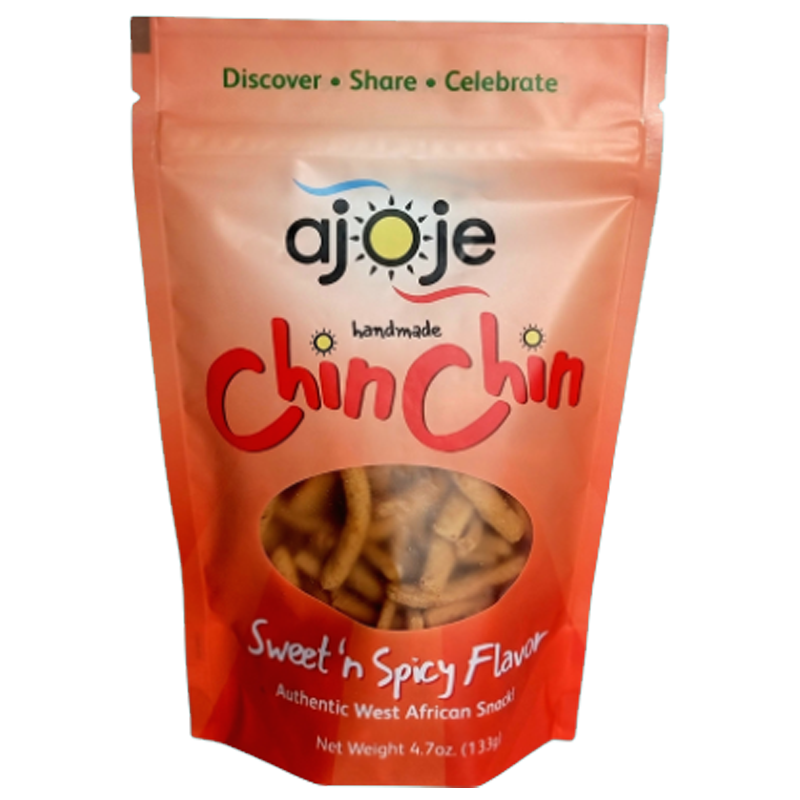 This is a unique blend of wheat flour, sugar, butter, milk, and chilly pepper. It's the perfect combination of crunchy, sweet, and spicy. Whether you're in the mood for a late-night snack or just want to take a break from your everyday routine, Ajoje Original Spicy Flavor is sure to hit the spot.
Ways To Eat Chin Chin
Eat It Straight Up
One of the best ways to enjoy chin chin is by eating it straight up! No need for any dipping sauces or extra spices; simply grab a piece and start munching away.
Dip It In Honey Or Syrup
If you want to add some extra sweetness to your chin chin, try dipping it in honey or syrup. This will make the snack even sweeter than it already is.
Pair It With Ice Cream
Not only is chin chin delicious on its own, but it also makes a great topping for ice cream! Just sprinkle some pieces on top of your favorite scoop and enjoy.
Eat It With Tea Or Coffee
Chin chin pairs perfectly with a hot cup of tea or coffee for a delicious snack. The combination of sweet and crunchy is perfect for any time of day!
Pair With A Cold Drink
For a delightful treat, pair the sweet taste of chin chin with an icy cold glass of milk or juice. The delectable combination will tantalize your taste buds and leave you feeling satisfied!
Add It To Yogurt
For an added bit of texture and flavor, why not sprinkle some crunchy chin chin on your favorite yogurt? It's a simple way to add extra deliciousness to the mix! Try it out today - you won't regret it.
Get Your Chin Chin Today!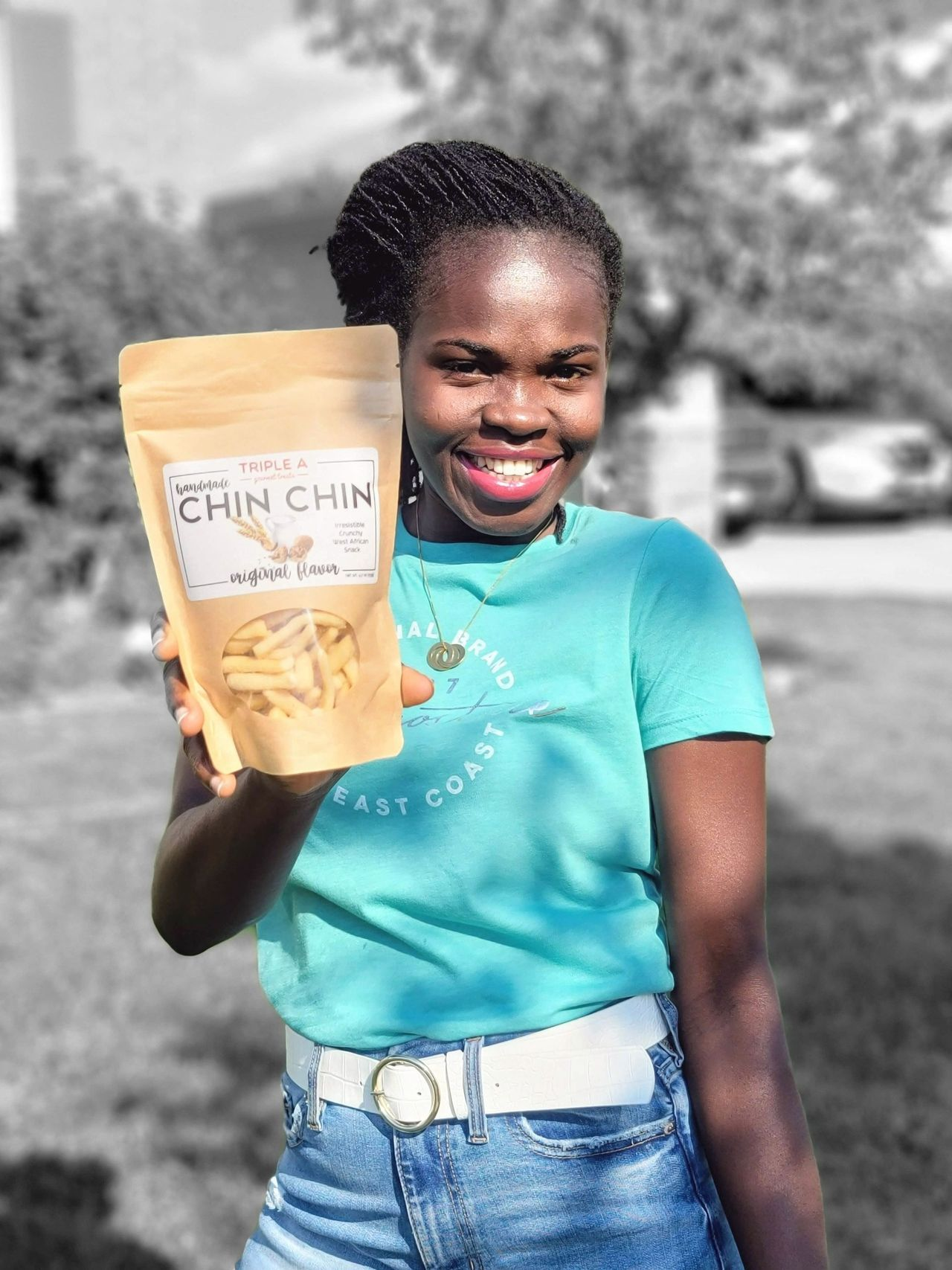 Looking for a new and delicious snack to try? Why not give Chin chin a go? This West African treat is sure to hit the spot and keep you coming back for more. It's perfect for snacking, celebrating, or just enjoying a sweet treat. Get your chin chin today!
Only logged in customers who have purchased this product may leave a review.