Chin chin is a popular West African snack that combines flour, sugar, and butter to create a light and crispy treat. This delicious snack can be enjoyed with coffee or tea or simply on its own.
Chin chin is quick and easy to make and can be adapted to include your favorite flavors and spices. So if you're looking for a new and exciting snack to try, why not give chin chin a go? You won't be disappointed!
Health Benefits Of Eating Chin Chin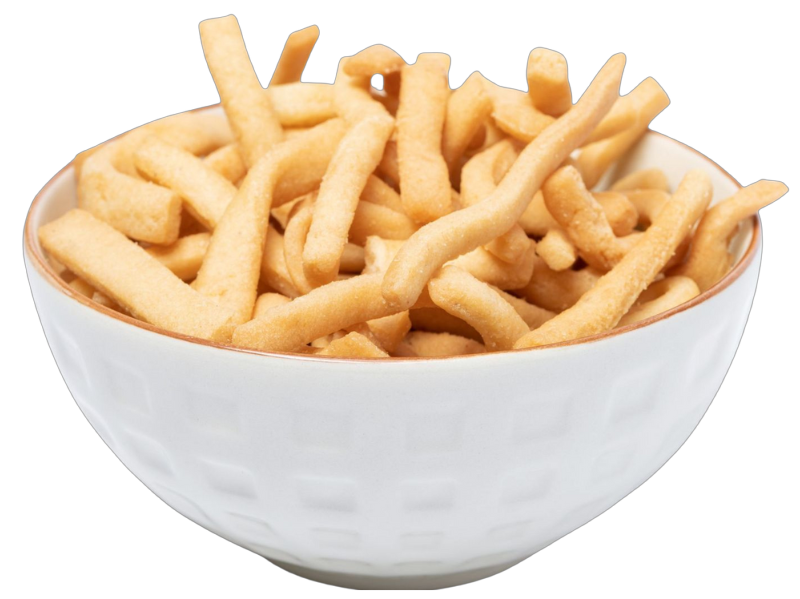 The carbohydrates found in chin chin can help to fuel your brain, helping you to stay focused and productive. Additionally, research has also suggested that consuming a moderate amount of carbohydrates may help to improve memory recall.
Also, chin chin contains several vitamins and minerals, including vitamins A, B-6, and D, as well as iron and magnesium. All of these are essential for good health and can help keep your body functioning at its best.
How Is Chin Chin Usually Made?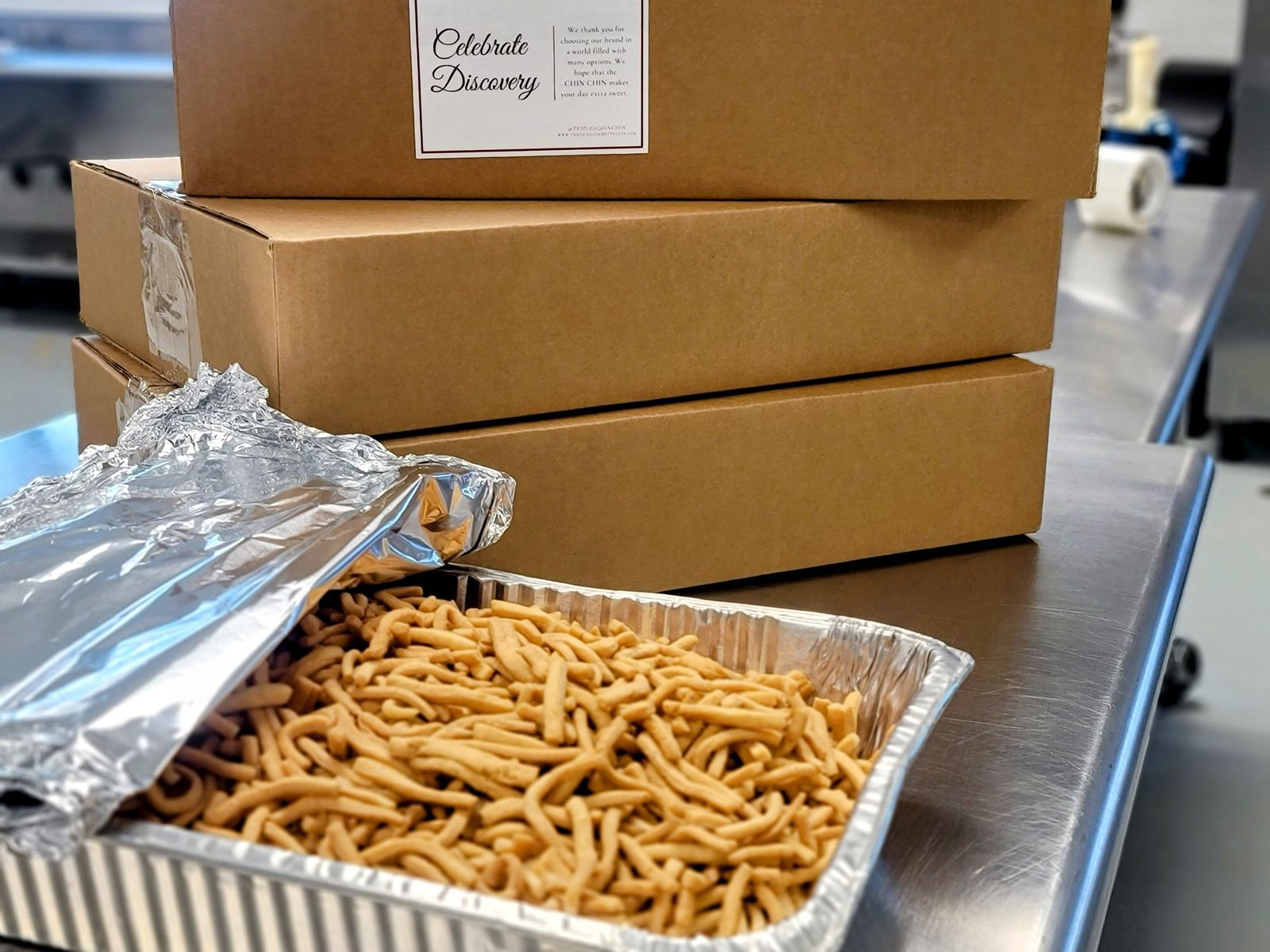 Craving something sweet and savory? Chin chin is a scrumptious pastry that's sure to tantalize your taste buds! Using wheat flour, dough, eggs, sugar, salt, baking powder (which can be optional), and milk butter - this delightful treat is rolled out into thin strips and then cut into small pieces. Once added to hot oil (either olive or vegetable oil) in the frying pan, it will become a golden brown color. Enjoy it plain or topped with your favorite flavors; many recipes have been created to include various tastes and seasonings, so you'll never get bored!
Significance Of Chin Chin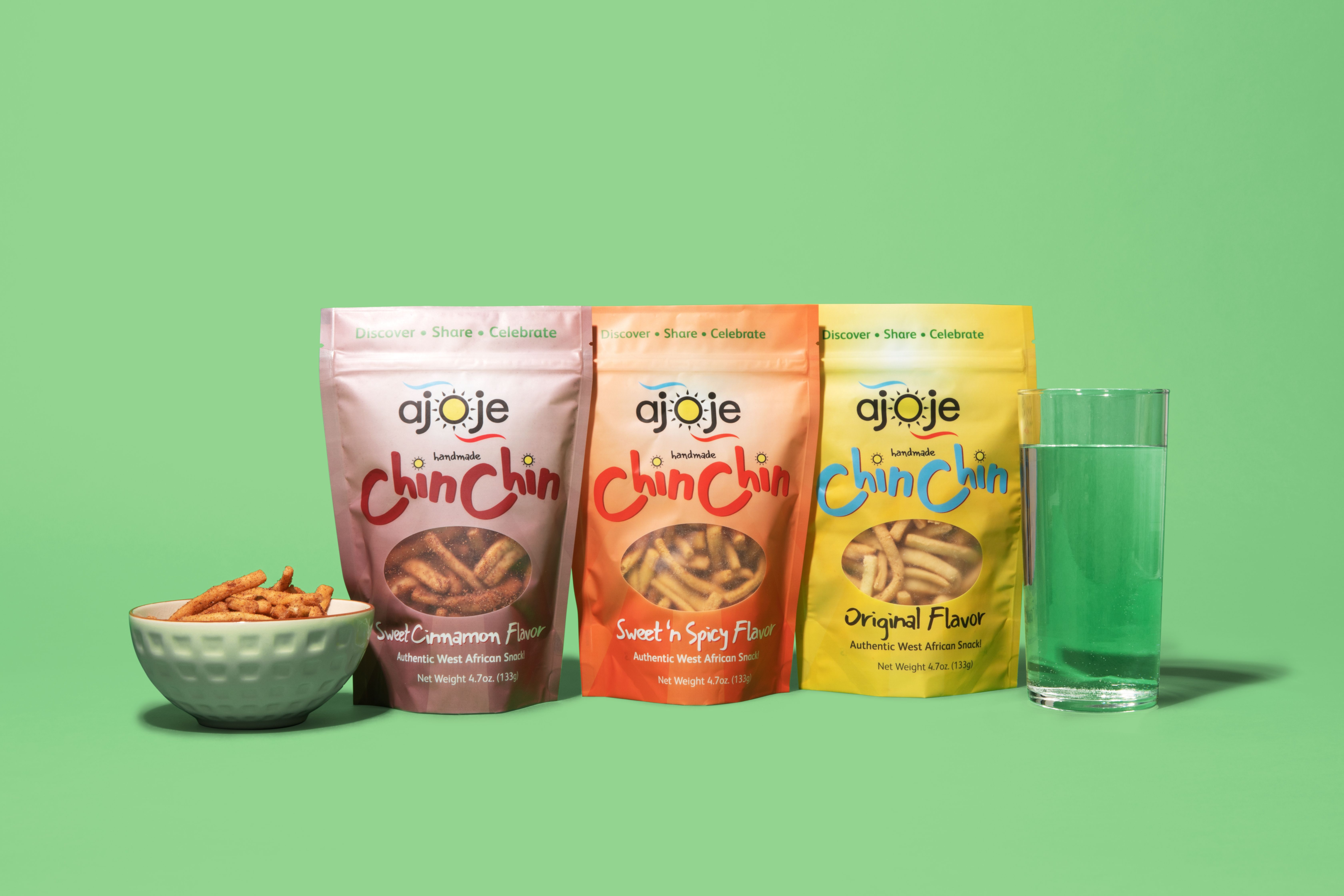 Chin Chin is a delicious way to welcome new people into your community. It signifies celebration, unity, and discovery.
This tasty snack is a Christmas season staple in most Nigerian homes. Each home has its own variation: some so soft they fall apart, others so hard you're afraid to bite down for fear of breaking your teeth.
Your teeth don't break anyway because it's always a pleasant surprise when the crunchiness gives way to softness. Chin Chin is more than just a snack; it is an integral part of Nigerian culture and a way to show love, hospitality, and appreciation.
Abiola, a Nigerian native, created AJOJE as a way to share her culture and delicious food with others. In Nigeria, snacks like this are part of the culture and are seen as symbols of love, hospitality, and appreciation. Abiola believes that sharing is powerful; now, she wants to share her favorite childhood snacks with you. Celebrate your discovery and spread the love by sharing AJOJE with others!
Ajoje Original Chin Chin Flavor (14 Oz Pack) - Enjoy The Sweet Taste Of Nutmeg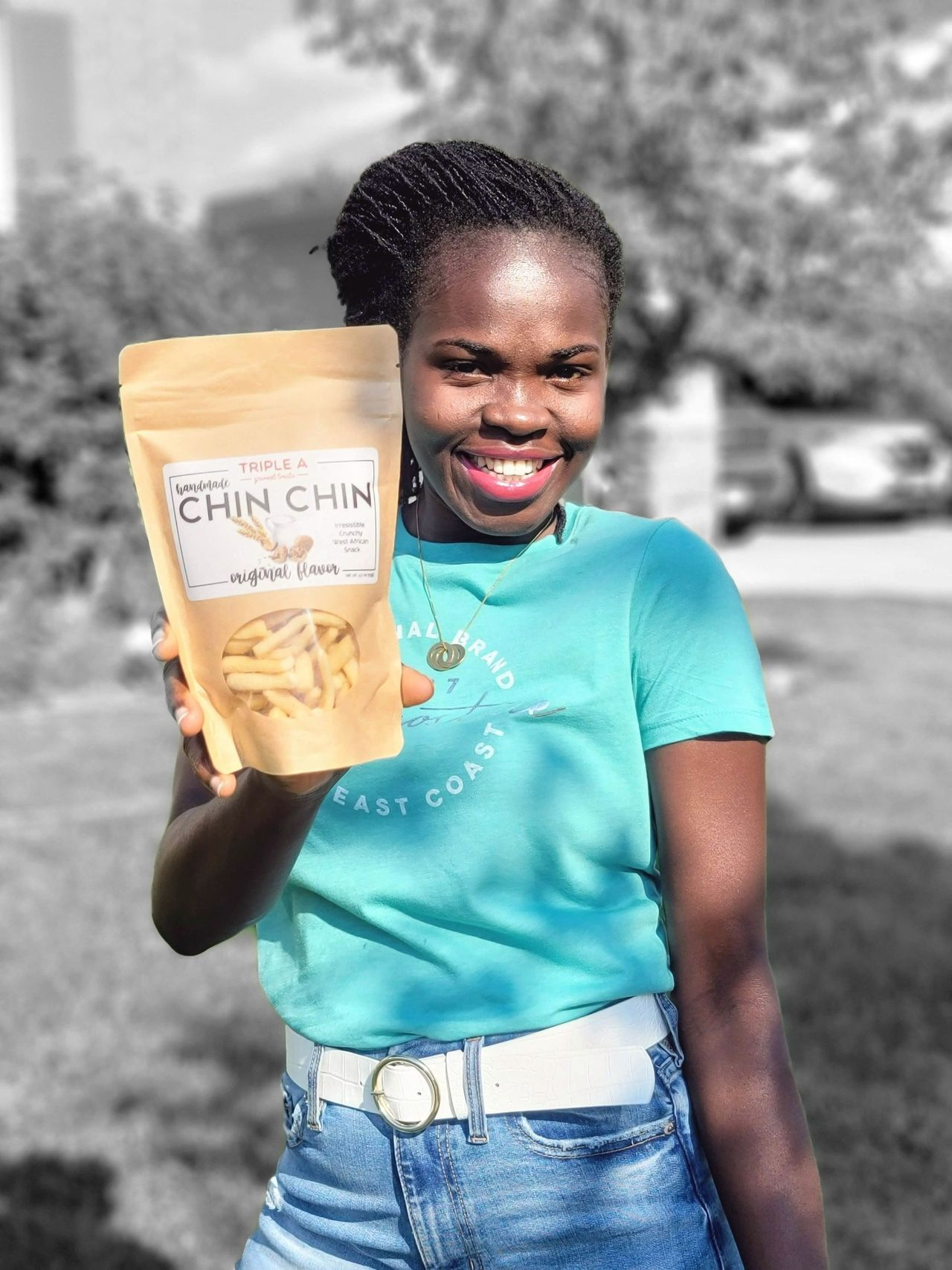 While there are many recipes out there for chin chin, AJOJE's Chin Chin Original Flavor is made with the finest ingredients.
What makes our chin-chin so special is its unique blend of spices, including nutmeg. Nutmeg is a fragrant spice with a sweet flavor that makes it perfect for pairing with our chin-chin recipe. Not only does it add an extra layer of flavor, but nutmeg also helps to bring out the natural sweetness of the sugar and butter in the dough. Plus, its warm, earthy aroma makes it the perfect addition to any snack.
Ways To Eat Chin Chin
Eat It Straight Up
Eating chin chin straight up is the classic way to enjoy this delicious snack. Simply grab a piece of chin chin and start munching away!
Dip It In Honey Or Syrup
If you want to add some extra sweetness to your chin chin, try dipping it in honey or syrup. This will make the already sweet snack even sweeter.
Pair It With Ice Cream
Chin chin is also a great addition to any bowl of ice cream! Sprinkle some pieces on top of your favorite scoop, and enjoy.
Eat It With Tea Or Coffee
Pair chin chin with a hot cup of tea or coffee for a delicious snack. The combination of sweet and crunchy is perfect for any time of day!
Add It To Yogurt
Adding some crunchy bits of chin chin to your favorite yogurt adds texture and flavor to an otherwise plain bowl. Sprinkle it on top, and enjoy!
Pair With A Cold Drink
Chin chin is a great accompaniment to a cold glass of milk or juice. The sweetness of the snack pairs nicely with the coolness and acidity of the drink.
Get Your Chin Chin Today!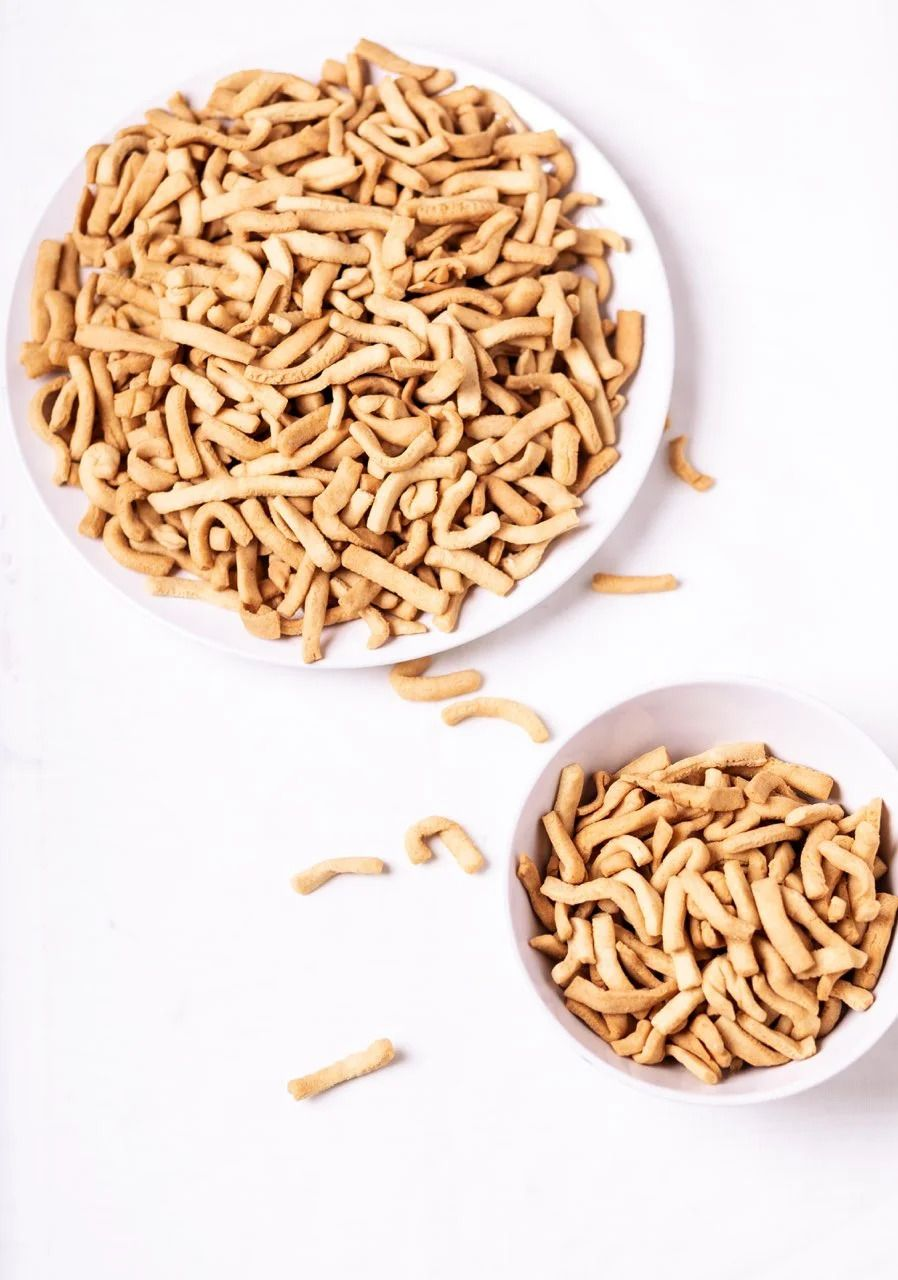 Chin Chin is a delicious West African snack that is quick and easy to make. It's low in fat and calories yet still provides the body with essential vitamins, minerals, and carbs. If you're looking for an exciting new snack to try, why not give Chin chin a try?
Only logged in customers who have purchased this product may leave a review.